$2.99
Publisher:

Xplicit Press

Edition:

1

Available in:

Kindle, ePub

ISBN:

978-1-62327-239-5
Amazon Kindle
Google Play
B&N Nook
From Tears To Cheers is a Menage/Multiple Partner Erotica short story – M/F/F, F/F/M. This erotica short story contains explicit content, erotic situations, graphic language and is suitable for readers 18 and over.
Jesse and Ryan have been married for three years, but Ryan still harbors feelings for his ex, Alicia. Alicia's married to Paul, who happens to be Jesse's boss. When Jesse suspects Ryan of having an affair with Alicia, she seduces Paul as revenge. Alicia finds Jesse's bra and confronts her in a rage, but in the heat of the moment, the two women begin to kiss.
Paul and Ryan accidentally meet and rush in to stop the two women from killing each other, but when they move to intervene, they hear screams of pleasure instead of pain. The women prompt Paul and Ryan to join in on their fun, and the tears they'd all cried over infidelity become a toast of cheers as the four swingers enjoy their new arrangement.
Available on Kindle, Nook, Apple & Android Devices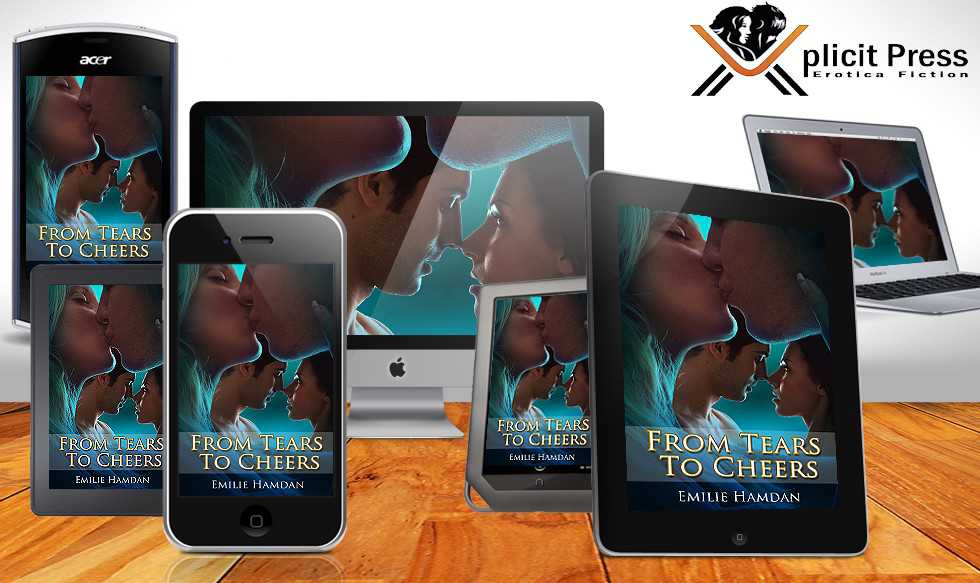 Purchase From Retailers Below:
Amazon Kindle
B&N Nook
Smashwords
Apple iBooks
Google Play
Kobo